Upgrading the research infrastructure

At the campus of the Faculty of Medicine University of Rijeka several core facilities are already in fully operational level: the Laboratory mouse breeding and engineering facility Rijeka (LAMRI) with more than fifty different transgenic and conventional strains bred in Specific Pathogen-free conditions; mouse engineering facility, which is part of LAMRI, electrone microscopy facility, confocal microscopy, flow cytometry and sorting facility and liquid nitrogen storage.
The TransMedRi project brings a strong improvement of the Faculty's research infrastructure. A great portion of the overall project effort is dedicated to procurement of new research equipment (as well as upgrade of the existing facilities), including training of personnel to work with these new state-of-the art instruments.


The list of instrumentation to be procured through the TransMedRi project is shown below:
| | |
| --- | --- |
| Purpose of Instrumentation | Instrument |
| Determination of DNA sequence | Sequencer |
| High-throughput nucleic acid extraction from clinical samples | DNA/RNA extractor with accessories |
| High-throughput analysis of DNA/RNA from clinical samples | Real Time PCR multiplex |
| Cell sorting and analysis | FACSAria sorter upgrade (laser) |
| Various studies in cell biology | Live cell imaging confocal microscope |
| In vivo imaging of small animals | Bioluminescence and fluorescence small animal imaging device |
| Biobanking of clinical samples | Biobanking storage and tracking system |
| Analysis of phospholipids and fatty acid metabolites | Upgrade of Varian HPLC – MS 500 analytical system |
| Safe handling with biological materials | Safety cabinet class II |
| Improve IT capabilities | PCs |
Major equipment items procured so far are shown below:


Live cell imaging confocal microscope -
Carl Zeiss Life Cell Imaging LSM System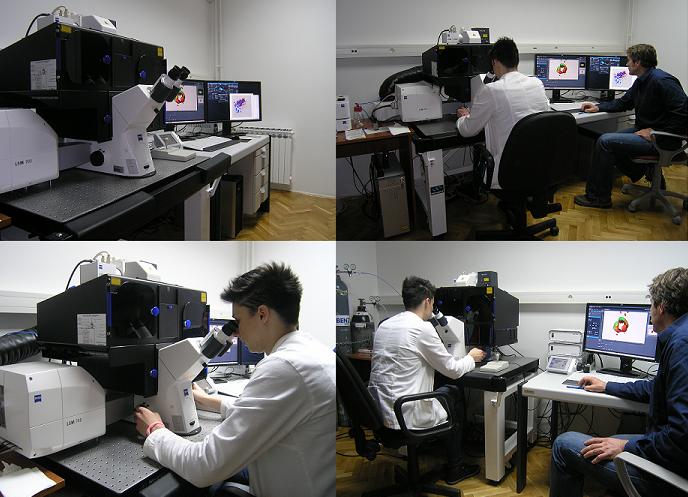 Biobanking storage and tracking system - Upgrade of the Olympus BX series microscope with automated operation and laser scanning of samples


Real Time
PCR
multiplex - Applied
Biosystems 7500 Fast Real-Time PCR system
Upgrade of the facility for analysis of phospholipids and fatty acid metabolites -
Upgrade of the chromatographic system Perkin Elmer Autosystem XL; vertical polyacrylamide gel electrophoresis unit (Scie-Plas);
Ettan IPGphor 3 isoelectric focusing device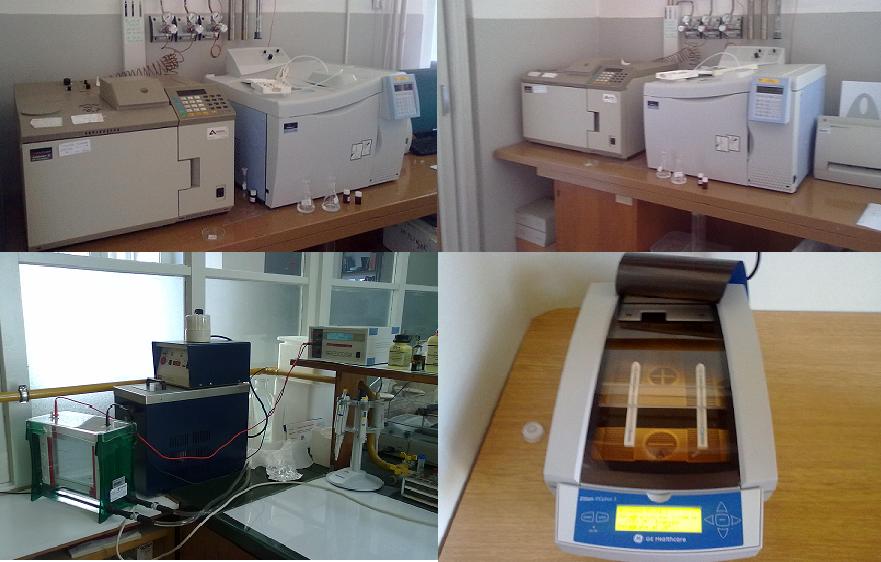 Bioluminescence and fluorescence small animal imaging device -
In Vivo Multispectral FX PRO


DNA extractor - Roche Magna Pure LC 2.0


If you need any further information about equipment specifications, including any inquiry into opportunity to use any of the instruments, please contact the project administrator at This e-mail address is being protected from spambots. You need JavaScript enabled to view it .